VTech Kids Main Content

A Rush of Non-Stop Action With Marble Rush™
Build thrilling courses, send marbles into motion, and compete with family and friends in exciting challenges with sounds and lights. Each Marble Rush™ set contains color-coded blocks and easy-to-follow building instructions to create a variety of courses from beginner to advanced levels, or create with endless possibilities!

Combine with other Marble Rush™ sets (sold separately) to create an extreme playset.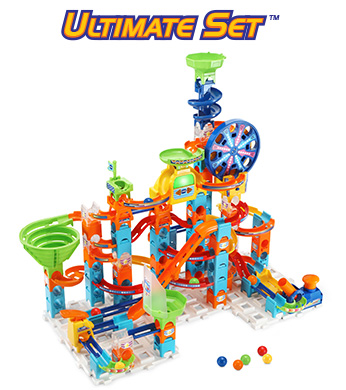 Marble Rush™ Ultimate Set™
Electronic Ferris wheel
Spiral cone with musical light show
Extreme launchers
135 building pieces
10 marbles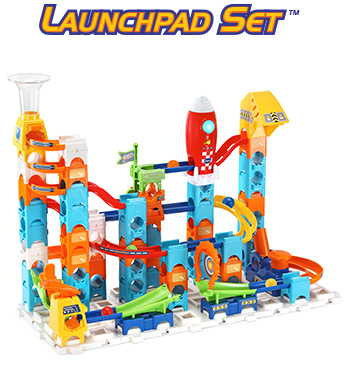 Marble Rush™ Launchpad Set™
Musical light-show rocket ship
Extreme launchers
79 building pieces
10 marbles
Marble Rush™ Golden Rules of Physics
Explore each of these Golden Rules with the unique and exciting challenges with Marble Rush™ sets.