KidiBuzz™ Safety & Security
Give your child a safe way to enjoy the latest tech with KidiBuzz™. Similar to smartphones and tablets, KidiBuzz™ lets kids message friends and family, surf the web, watch videos and more in a protected environment. Check out some of the ways we've designed KidiBuzz™ to make it the perfect tech toy for kids.
Watch to Learn About Our Safety Features
Parent Settings
It's Easy to Add and Remove Games and Apps
KidiBuzz
™
includes kid-safe games and activities your child will love. For even more apps, check out Learning Lodge® for age-appropriate, educational games. You can also add popular apps from a third-party app store you can download to the device. Third-party apps can only be downloaded in Parent Settings and played by kids when you approve the app in App Settings. Check out these step-by-step tutorials to learn how:
Games & Apps Tutorial >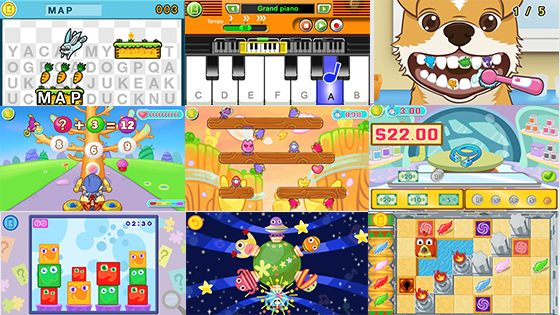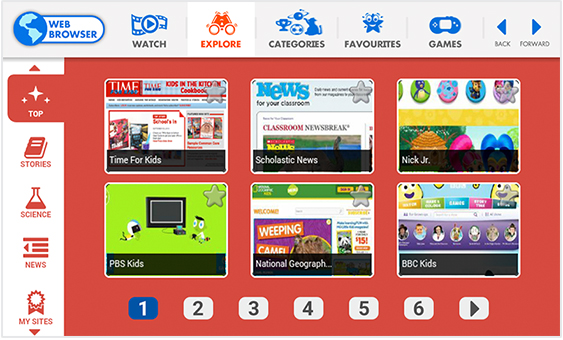 Choose the Websites Your Kids Can View
You can feel confident that your child is surfing the web safely because they'll only have access to websites, and videos, that are age-appropriate and pre-approved by VTech learning experts. You can also add and remove websites by updating the Approved Sites list in Parent Settings. Learn how to customize your child's access to the web by following this step-by-step tutorial:
Websites Tutorial >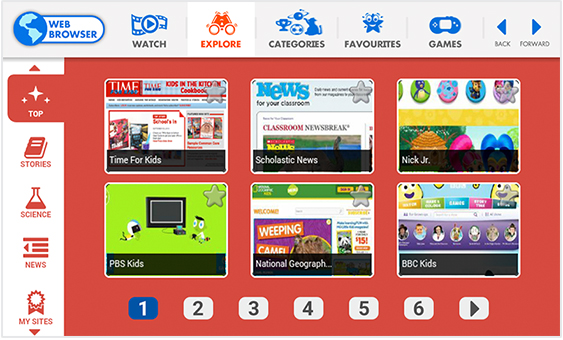 Manage Your Child's Screen Time
Set time limits in Parent Settings to choose how long your child can play with their KidiBuzz
™
. You can even choose what time of day the KidiBuzz
™
is available with a convenient schedule that locks the device during selected hours. When your child's time limits have been reached, they'll get a notification, and the device will exit to the lock screen. Manage your child's screen time by following the tutorial below:
Time Limits Tutorial >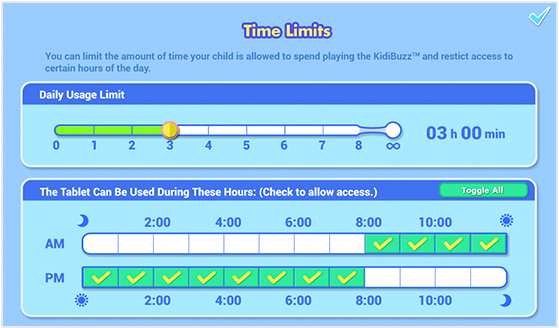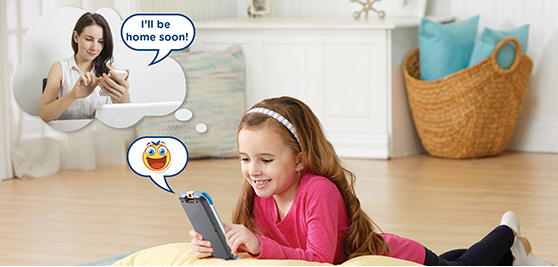 Send Messages and More with KidiConnect™
KidiConnect
™
, our kid-safe messaging app, is a great way for your child to send and receive text, voice messages, and picture messages via Wi-Fi to a list of parent-approved contacts. In addition to being able to chat with friends using KidiBuzz
™
devices, your child can also send and receive messages from a list of family and friends you approve who have the KidiConnect
™
app on their smartphone. Learn how to send and accept friend requests and manage your child's contact list using the following tutorials:
Setting Up KidiConnect™ Tutorial >
Contact List Tutorial >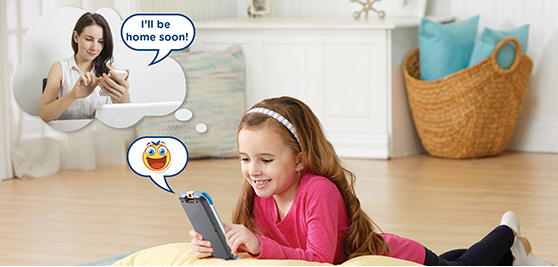 Privacy
Data Security
VTech is committed to the privacy and protection of the information parents entrust in us. We have implemented new policies to enhance the security of customer data, including limiting the data that our toys and related services collect, building in security from a product's inception and investing in technology to protect our products and services from hackers. We are continually re-evaluating our security measures to ensure that they are up to date and provide protection for the data our customers entrust to us.
COPPA
KidiConnect™ is compliant with the Children's Online Privacy Protection Act (COPPA) which protects the information of children less than 13 years of age.