VTech Kids Main Content

How to Transfer Photos to Your MobiGo ® 2
Step 1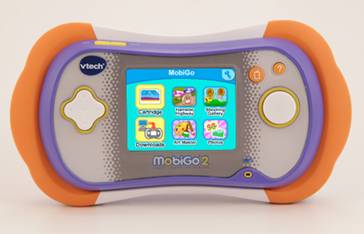 If you have not already registered your MobiGo ® 2 on Learning Lodge ™ , you need to do so before trying to transfer your photos.
Please confirm that your MobiGo ® 2 is registered on Learning Lodge ™ OR, if it is not, reference the VTech tutorial, "Registering Your MobiGo ® 2 on Learning Lodge ™ " before continuing.
---
Step 2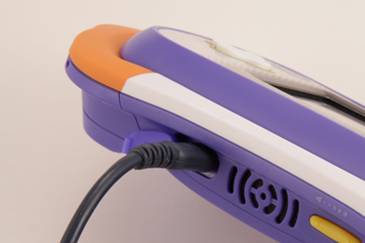 Use the USB cable to connect your MobiGo ® to the computer. To connect the MobiGo ® , first open the USB door cover on the bottom of the unit, and insert the small end of the USB cable.
---
Step 3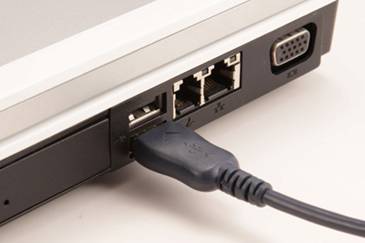 Connect the other end of the cable to your computer's USB port.
---
Step 4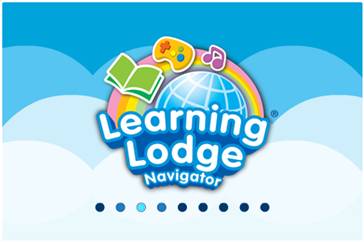 Make sure that your computer is connected to the internet, and turn the MobiGo ® on. Learning Lodge ™ will automatically launch.
---
Step 5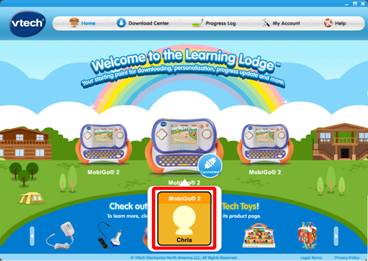 Click on your child's profile underneath the MobiGo ® image on the Learning Lodge ™ home page.
---
Step 6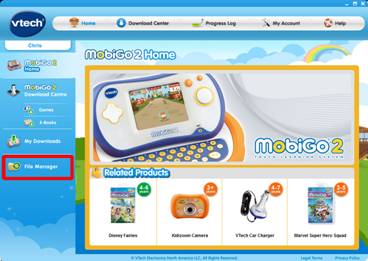 This will bring you to the MobiGo ® 2 home page. Select File Manager from the menu on the left.
---
Step 7
The File Manager can be used to transfer photos to and from your MobiGo ® 2. Photos on your computer will be shown on the left. Photos on your MobiGo ® 2 are shown on the right.
---
Step 8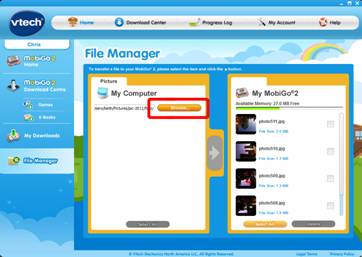 To locate the photos on your computer click the Browse button.
---
Step 9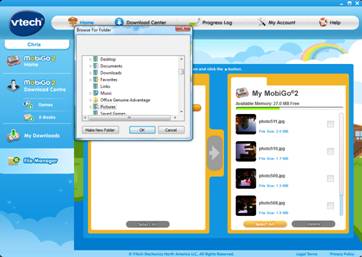 This will open a dialog box. Navigate to the folder that your pictures are in. Select the folder and click OK to open it.
---
Step 10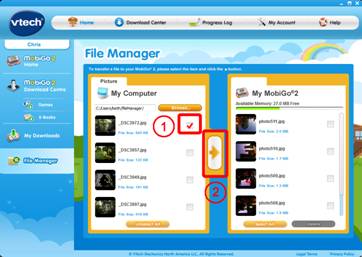 The pictures in the folder you selected will appear on the left. Check the boxes next to the pictures you want to transfer. Then click the right arrow.
---
Step 11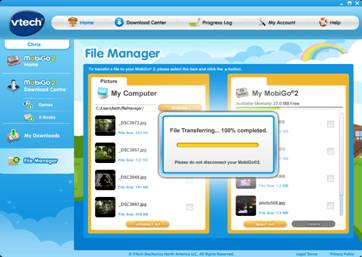 When the transfer is finished you can disconnect the USB cable. Select Photos from the MobiGo ® 2's main menu to enter the photo viewer. Enjoy your photos!