VTech Kids Main Content

How can I manage my device's memory storage?
You can use the Storage Manager to view and manage the memory on your KidiBuzz™ 3. The Storage Manager is found in the Parent Settings menu. To access Parent Settings:
First, swipe to the second page of your child's Home screen, then touch the Parents icon to enter Parent Settings.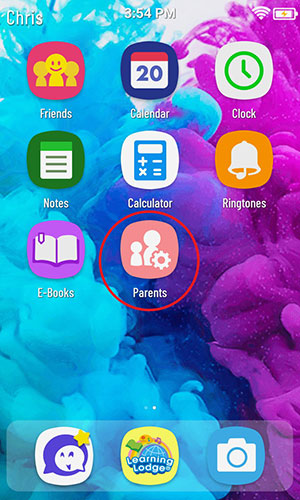 ---
Select Storage Manager from the Parent Settings menu.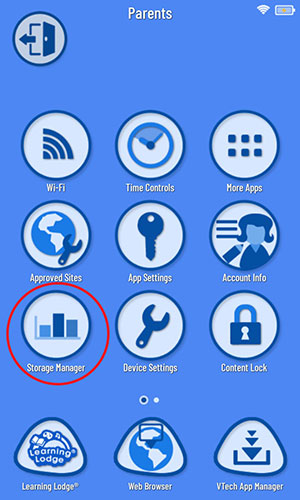 ---
The Storage Manager will show the total amount of memory you have available and give a breakdown of how much memory is being used by different categories of apps or files.

Select one of the categories below to find out more about it:
VTech Apps
Photos & Videos
Other Apps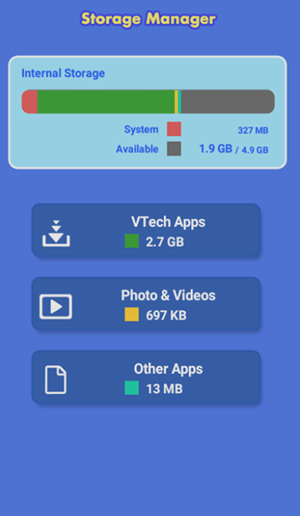 ---
VTech Apps
This category lists the apps developed by VTech and included with your KidiBuzz™ 3. It also includes any apps you have downloaded from Learning Lodge®. Touch the category to select it.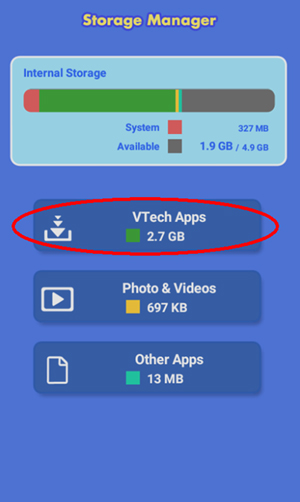 ---
Touch one of the icons at the top to select the content type. To delete an app, touch the trash can next to it.

We keep a record of any apps you purchased from Learning Lodge®, so if you change your mind you can download the app again later.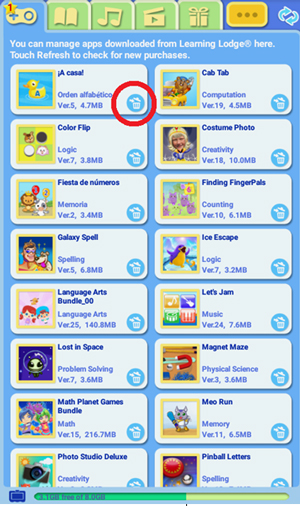 ---
Photos & Videos
Touching this category will open the Gallery, where you can manage the memory used by photos and videos.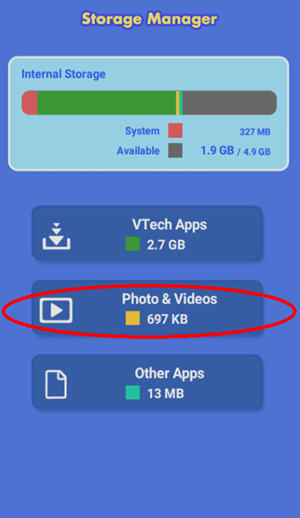 ---
To delete a photo or video, touch the trash can, then touch the file you want to delete.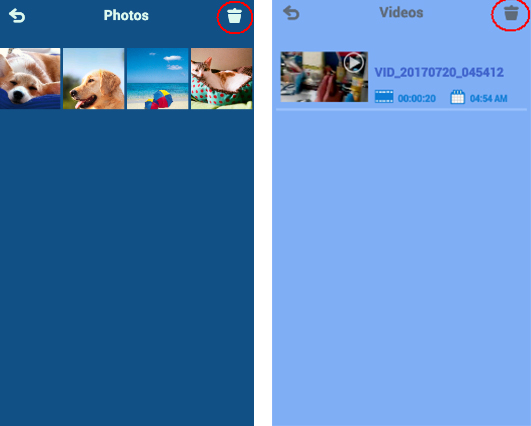 ---
Other Apps
Touch this category to view apps you have downloaded from the Amazon Appstore.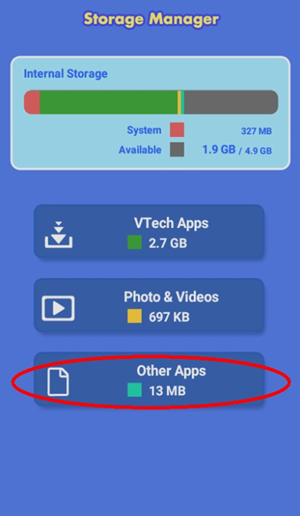 Touch the trash can icon next to an app to delete it.

If you change your mind about one of these apps later on, you can go into the Amazon Appstore and download it again. (Amazon saves a record of your downloads.)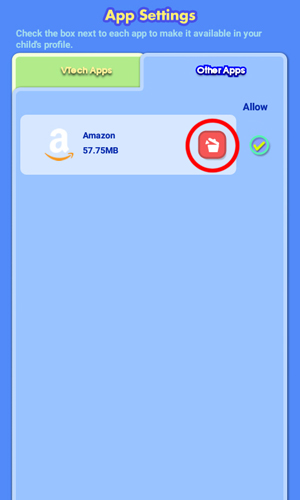 Storage on a microSD Card
You can use a microSD card to provide more storage for photos, videos, and music. Once you insert a microSD card, by default these types of media will be saved on the card. If you had previously saved a lot of photos, videos, and music in your internal storage, you will still need to transfer the older files to the microSD card manually and then delete those files to free up space.