What if I have problems connecting to Wi-Fi?
There are many reasons you may be having problems connecting to a Wi-Fi network. Before investigating further, we recommend following these simple steps to refesh your network connection.
---
First, swipe to the second page of your child's Home screen, then touch the Parents icon to enter Parent Settings.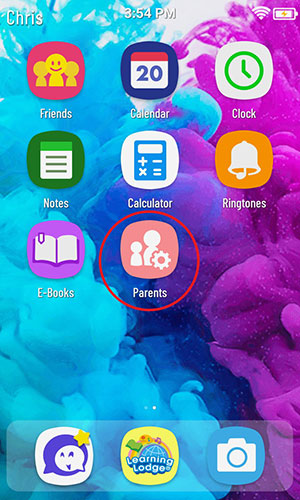 ---
If you have already registered your device, you will be prompted to enter your Parent Settings passcode. Enter your Parent Settings passcode to continue.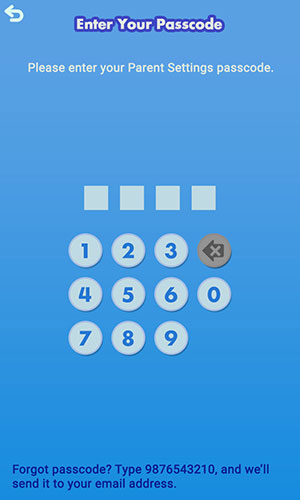 ---
Select "Wi-Fi" from the Parent Settings menu.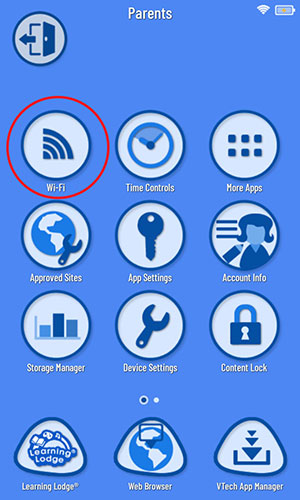 ---
Then tap the gear icon

to select advanced Wi-Fi settings.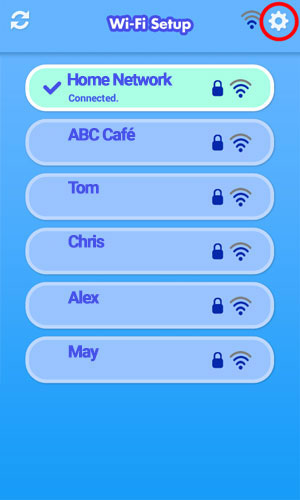 ---
Tap the switch icon

Off and then On to refresh the Wi-Fi connection. If you are not connected to any network, select a network and enter the password when prompted.
When you are done, touch the Back arrow

at the bottom of the screen until you return to Parent Settings.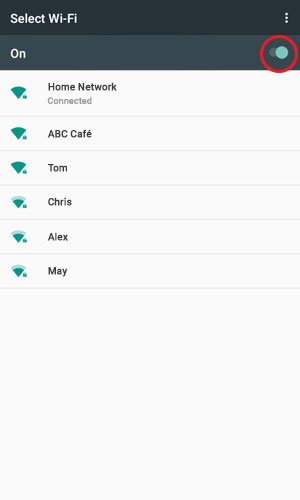 ---
If this did not resolve the problem, we suggest you use the Network Helper. This is a tool that's accessible through Parent Settings, and it can help us diagnose any connection issues you may be having. If you need help using the Network Helper, please see the tutorial
How do I use the Network Helper?