What do I do if my KidiBuzz™ 3 requires an update before registration?
If you are asked to update your system before registration, follow these instructions to update your KidiBuzz™ 3 system.
---
If you are prompted to update your KidiBuzz™ 3 system before registration, touch "Update Now" to begin.
Note:
Connect your device to a power outlet using the AC adapter and USB cable or to a computer using the USB cable.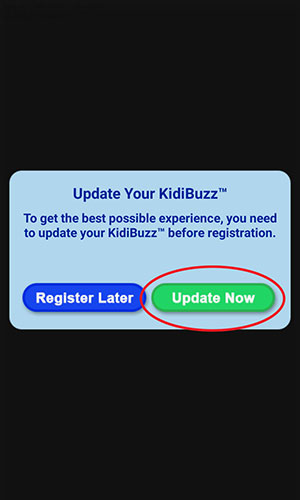 ---
First, you must accept the Terms & Conditions to proceed. Read the Terms & Conditions and then touch "Accept and Continue".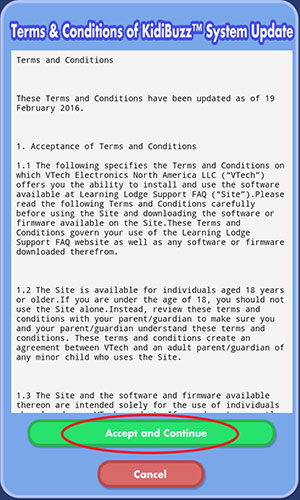 ---
You will be prompted that an update is available for download. Touch "Yes" to start the download.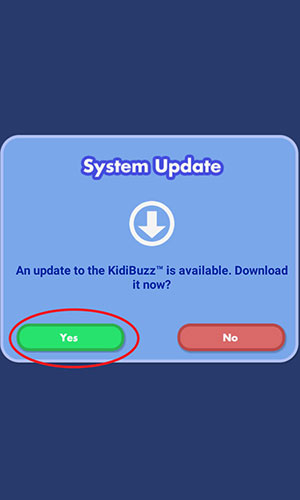 ---
The update will automatically start to download. This will only take a few minutes so we suggest you wait for the download to finish.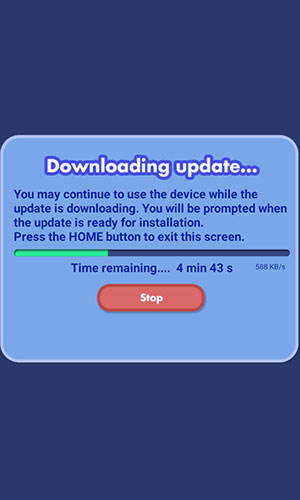 ---
When the download is complete, you will be prompted to confirm installing the update. Touch "Install" to continue.
The installation may take more than 10 minutes to complete. You may see a black screen for a few seconds, and then the device will restart.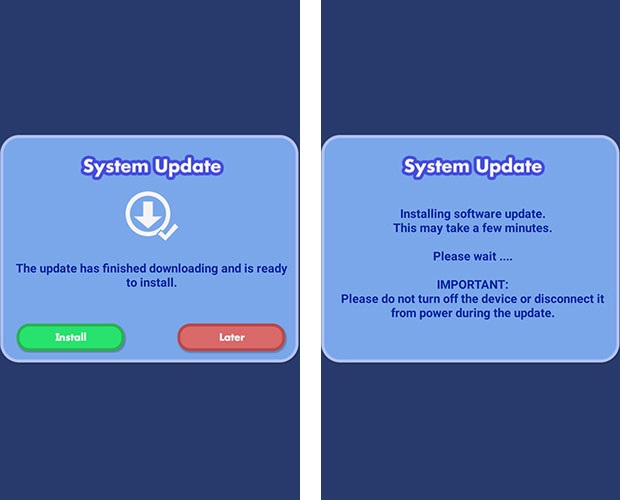 ---
Once the update is finished, you will see the Welcome screen to begin the registration process. For help setting up and registering KidiBuzz™ 3, see the tutorial
"How do I register my KidiBuzz™ 3?"