How do I insert a microSD card?
You can use a microSD card up to 32GB in size to increase the storage available on your KidiBuzz™ 3.
---
First, locate the microSD card slot on the right side of your device.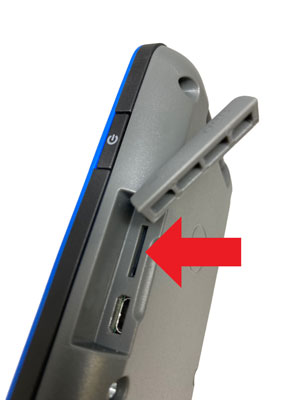 ---
To remove the card, push down until you hear a click and let the card pop out slightly. Then, remove the card with your fingers.