Where do I get popular apps like Netflix or PBS Kids?
KidiBuzz™ is an Android device, so it's compatible with most Android apps. However, you won't find the apps you're most familiar with in Learning Lodge® because the apps in Learning Lodge® have been specifically chosen by our team of learning experts for their age-appropriate and educational content. If you want a broader selection of apps, follow the instructions below to install the Amazon Appstore.

Warning: The apps in the Amazon Appstore are not reviewed by VTech and may contain content that is inappropriate for children. They may also contain in-app advertising and may allow your child to make purchases depending on your parent control settings within that app store.
---
Touch the avatar in the upper left corner of your child's Home screen, then touch the Parents icon to enter Parent Settings.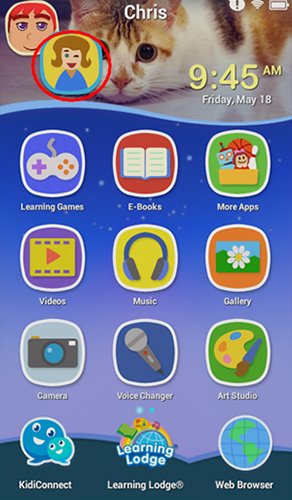 ---
Select "Device Settings".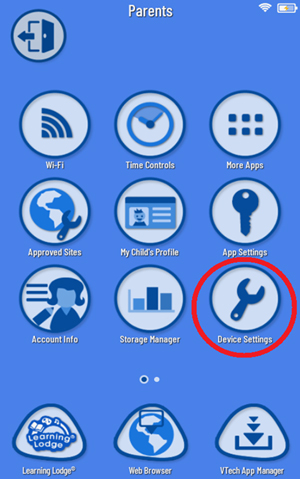 ---
On the next screen, select "Get More Apps".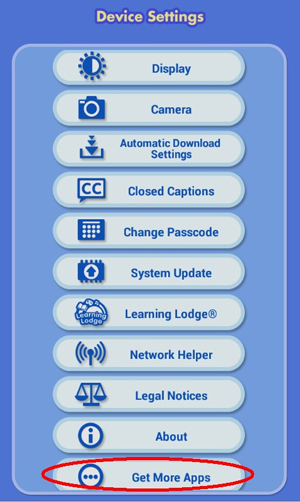 ---
A message will appear to let you know you'll be redirected to an instruction page from Amazon. Touch "Amazon Appstore Instructions" to continue.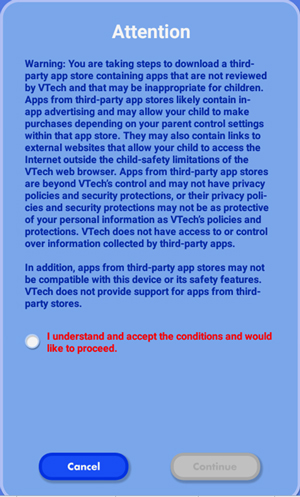 ---
Touch "Get Amazon Appstore" on the next page.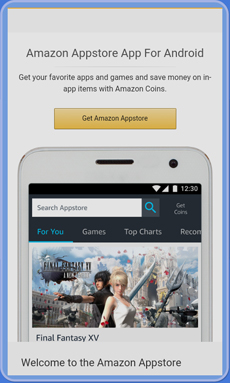 ---
The Amazon Appstore program should start to automatically download. If it does not, touch "Retry downoad" to start the download manually.
---
A pop-up will appear showing the download progress.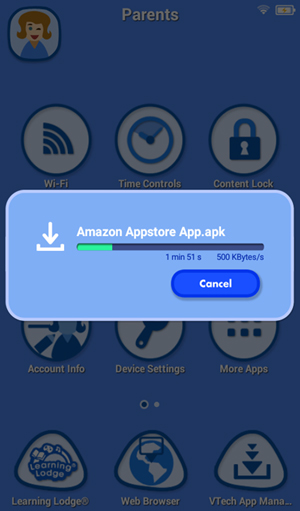 ---
After the download is complete, touch "Yes" to start the installation.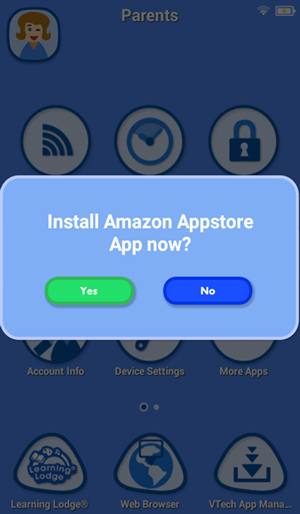 ---
Read the warning message, then check the box saying "I accept the conditions of use and would like to proceed".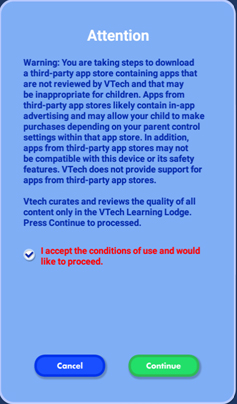 ---
If your device is set to block installation from unknown sources, you have to check "Allow installation of apps from unknown sources" first. Then touch "Continue".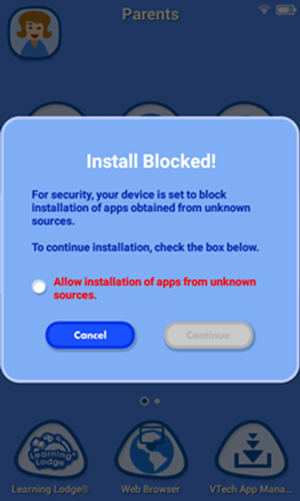 ---
Touch "INSTALL" to start the installation.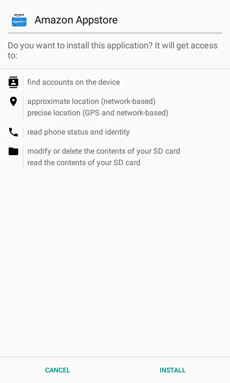 ---
It will show the installation status.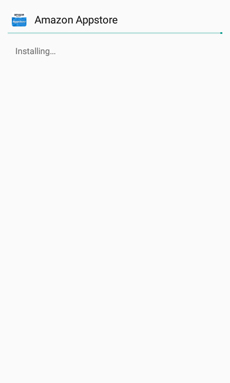 ---
After the app is installed, touch "DONE" to go back to the menu, or touch "OPEN" to open the Amazon Appstore directly.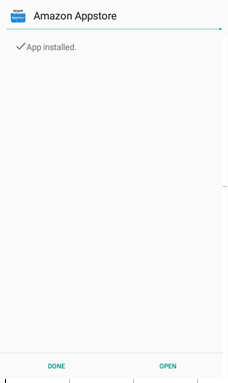 ---
After installing the app successfully, you can find it by selecting "More Apps" from the Parent Settings menu.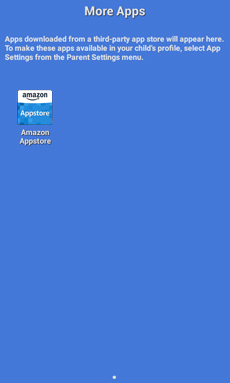 ---