Transferring Videos from the InnoTab® to a Computer
Introduction
You can transfer videos from InnoTab
®
to your computer by using the Learning Lodge™ . First, you need to connect your InnoTab
®
to the computer with the USB provided and press the power button on the tablet. Learning Lodge™ will launch automatically and you will be directed to the Learning Lodge™ Home page.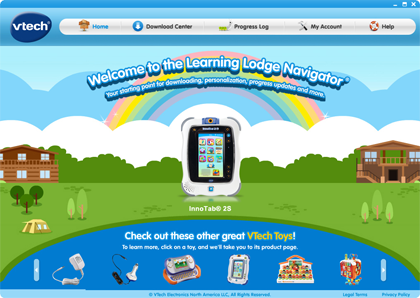 ---
Step 1
Select the InnoTab
®
tablet that you would like your video files to transfer from. Here, InnoTab
®
2S was selected.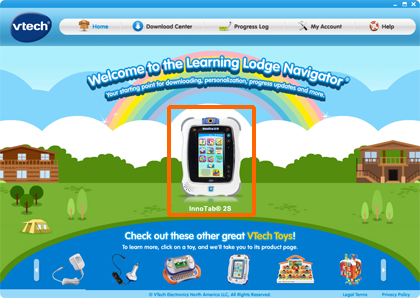 ---
Step 2
And then click on a child profile icon.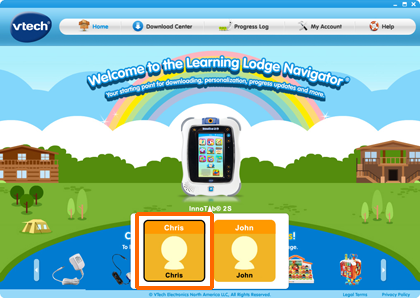 ---
Step 3
This will take you to your toy's home page.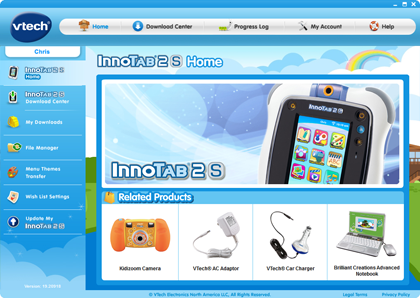 ---
Step 4
Click on File Manager in the menu on the left to enter the file manager function page.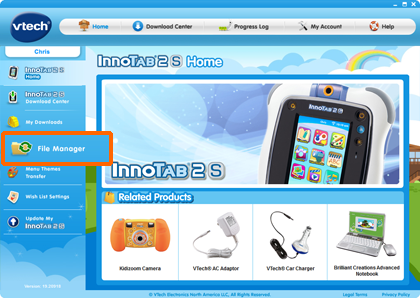 ---
Step 5
In the File Manager page, choose the "Videos" tab.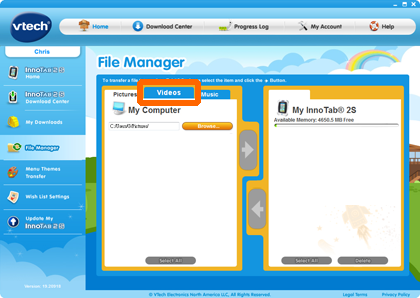 ---
Step 6
If you have created video files with your InnoTab
®
tablet, you will see list of files under the "My InnoTab
®
" section.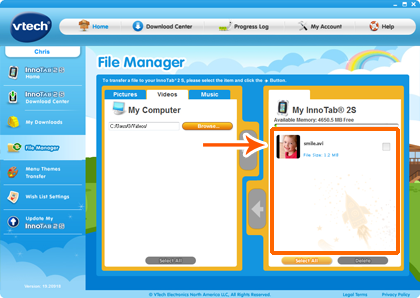 ---
Step 7
Check the video file(s) that you would like to transfer to your computer.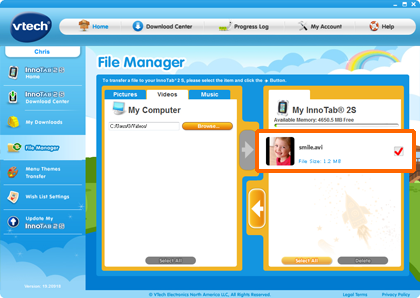 ---
Step 8
Use the "Browse" button to choose a directory on your computer to transfer the video file into.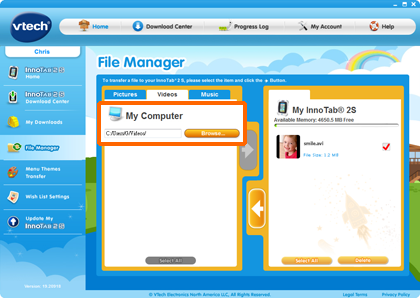 ---
Step 9
Then, click the arrow button.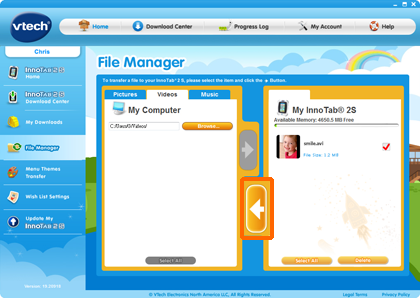 ---
Step 10
File is now transferring. Keep your tablet powered on and connected to your computer during the transfer process.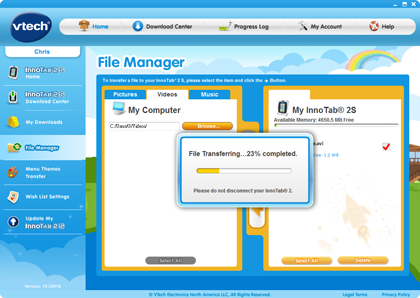 ---
Step 11
The transfer is now complete. You can see that your video file has transferred to your computer.