Setting up an InnoTab® 3S Wi-Fi Connection
Introduction
Using the secure Wi-Fi connection to Learning Lodge
™
, children can send a wish list of InnoTab
®
apps to the e-mail address that is registered in the Parent Account on Learning Lodge
™
. You can decide to purchase items on the wish list by following instructions in the e-mail. Purchased content can be downloaded to InnoTab
®
3S using the Wi-Fi connection.
---
Step 2
To set up the Wi-Fi connection, touch the Settings icon in the main menu.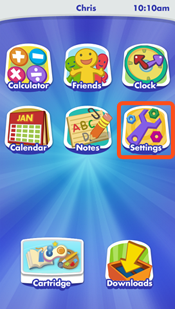 ---
Step 3
In the Settings menu, touch Parent Settings.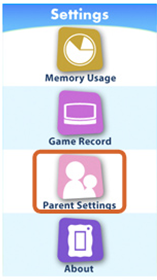 ---
Step 4
Hold down the

button on the console, until you enter the Parent Settings menu.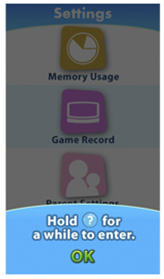 ---
Step 5
In the Parent Settings menu touch the Wi-Fi icon.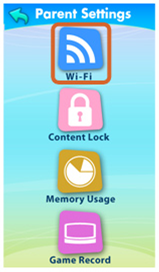 ---
Step 6
If the Wi-Fi is not enabled yet, you should turn the Wi-Fi on.
The tablet will list the available networks.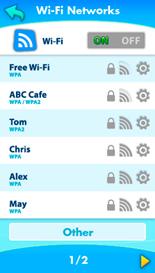 ---
Step 7
Touch the network that you would like to connect to and enter a password if needed.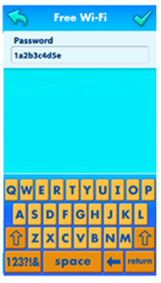 ---
Step 8
You will see a checkmark when the connection is successful.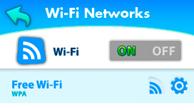 ---
Step 9
When the network connection has been made, touch the

button to return to the main menu.
---
Step 10
In the main menu, check to confirm that the tablet remains connected. InnoTab
®
is connected if there is one or more bright bars on the Wi-Fi status icon.
Now the Wi-Fi is set up and ready for use!
NOTE: To ensure a stable Wi-Fi connection, make sure there is enough battery power or use an AC adaptor (sold separately). Wi-Fi cannot be enabled when battery power is low.