InnoTab® Battery Installation
Step 1
To install or change batteries in InnoTab
®
3 or 3S, first make sure the tablet is turned OFF.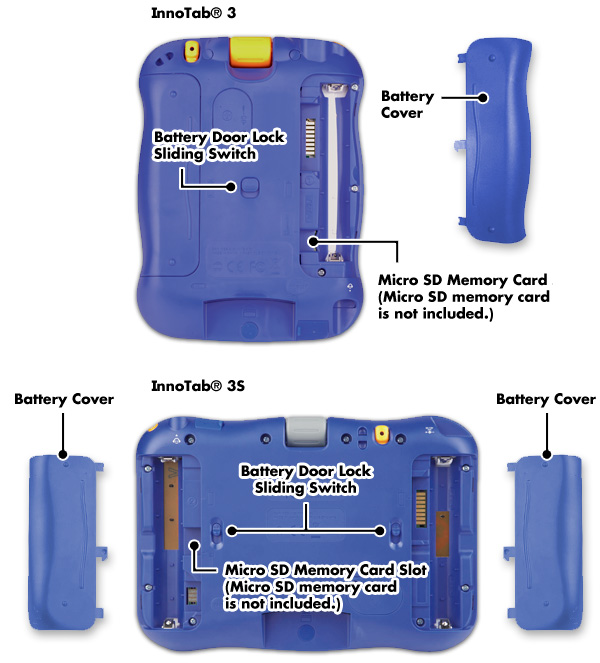 ---
Step 2
Find the battery door lock sliding switches on the back of the tablet. Slide the switches to open the battery doors, then remove the doors.

---
Step 3
Insert four AA batteries as shown. Make sure to insert all batteries in the directions indicated. For reference, look at the engravings on the back of the battery compartments.

---
Step 4
Remember to replace the battery covers. The tablet is ready to turn on and play. Enjoy fun and learning with InnoTab
®
!