Resetting InnoTab®
Introduction
You can reset the tablet to factory settings by typing R-E-S-E-T into the My Name profile in Settings.
Warning: Any data saved in internal memory will be lost. Data saved in an SD memory card (not included) will not be affected by resetting the tablet. You can back up your photos, videos, and music to your computer using File Manager on Learning Lodge
™
before you reset your tablet.
---
Step 1
To do this, select "Settings" in the main menu.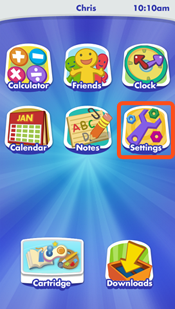 ---
Step 2
Select "My Name".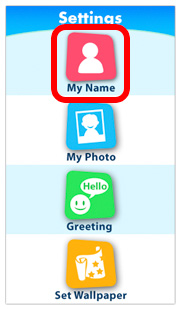 ---
Step 3
Finally, type in "R-E-S-E-T" and press the checkmark to finish. The tablet will shut off, and the system will be reset. Turn your tablet on again to begin playing.