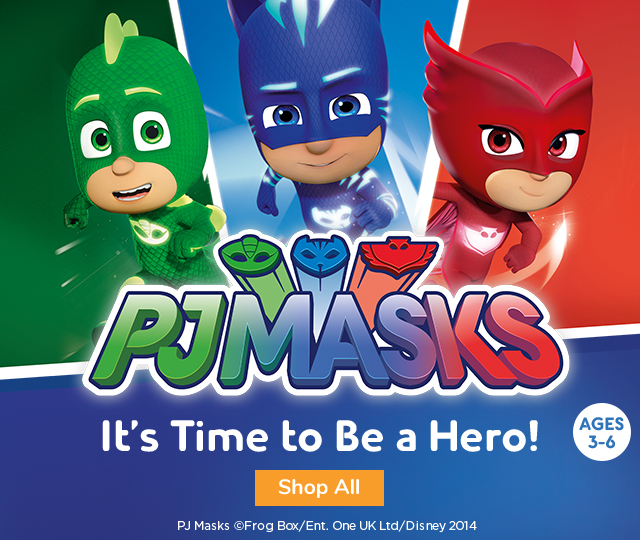 PJ Masks Learning Watches
Save the day with the PJ Masks! Take imaginative play to a whole new level and transform into Catboy, Owlette or Gekko while wearing this amulet style watch, playing games and more.
Teaches:
Numbers, Counting, Addition and Shapes
Includes:

4 Games

9 Clock Faces

Alarm Clock, Timer and More!
NEW

PJ Masks Super Learning Phone
Chat with Catboy, Gekko and Owlette through voice-activated conversations and play fun games to practice basic math and social skills.
Teaches:
Counting, Numbers, Patterns and Social Emotional Skills
Includes:

Basic Math Skills

Problem Solving

Imaginative Play

Auditory Stimulation
PJ Masks Super Learning
Headquarters™
Choose the Owl Glider, Gekko-Mobile or Cat-Car, then plug it in to control the on-screen action and play twelve fun activities.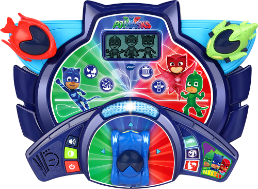 Learn More
Teaches:
Science, Math, Problem Solving,
Memory, Counting and Letters
PJ Masks Time to Be a Hero
Learning Tablet™
Join the PJ Masks and explore letters,
problem-solving skills and more through
six exciting learning activities.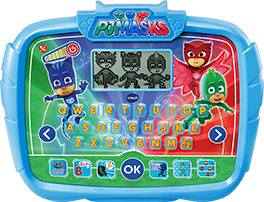 Learn More
Teaches:
Phonics, Vocabulary, Rhyming,
Matching and Logic
Developmental Benefits:

Language Development

Visualization
& Memory

Imaginative
Play
Developmental Benefits:

Language Development

Visualization
& Memory

Imaginative
Play