https://www.youtube.com/embed/54jFOOOmvm4

https://www.youtube.com/embed/NtshXYUkVJ8

https://www.youtube.com/embed/3YhWxZ5A3G4

https://www.youtube.com/embed/In8U6sM1n68

https://www.youtube.com/embed/oPZh0Z9Y4WQ


https://www.youtube.com/embed/54jFOOOmvm4

https://www.youtube.com/embed/NtshXYUkVJ8

https://www.youtube.com/embed/3YhWxZ5A3G4

https://www.youtube.com/embed/In8U6sM1n68

https://www.youtube.com/embed/oPZh0Z9Y4WQ
Playtime where friendship leads to learning!
Keep your child engaged with these imaginative and interactive play sets with MagicPoint™ locations. Each friend is brought to life with motion, catchy songs, fun phrases and sounds to develop social interaction and encourage role play.


Collect All the Friends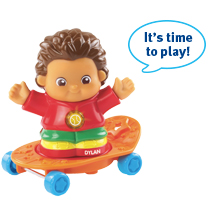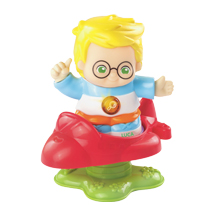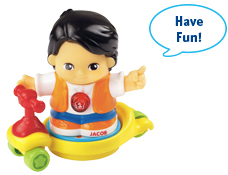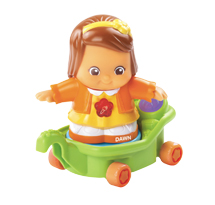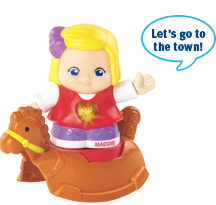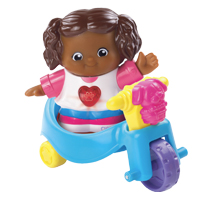 Collect all the Go! Go! Smart Friends™ and create a magical community! Every friend responds to its' own MagicPoint™ accessory and can chat and respond to each other with over 50 phrases and interact uniquely with the different play sets. Your children will want to build their own community of friends and collect them all.


What's a Magic Point?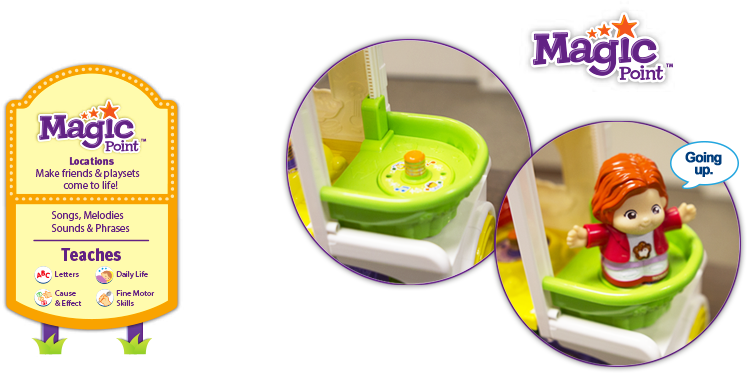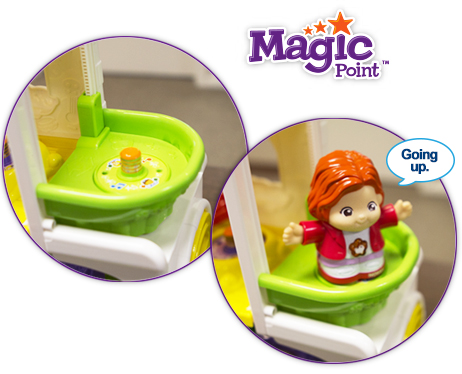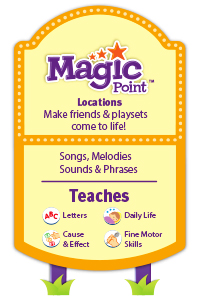 The Go! Go! Smart Friends are brought to life when they respond to the Magic Point on the play sets. They're pre-programmed with silly phrases and songs that respond to the accessory on the play set. Your child will have tons of fun trying to interchange each friend with the all different play sets (sold separately).

Create A Go! Go! Smart Friends World