VTech Kids Main Content

How do I download apps I purchased from Learning Lodge®?
Apps purchased from Learning Lodge® can be downloaded through the VTech App Manager. Follow the directions for your system to access the App Manager:

First, swipe to the second page of your child's Home screen, then touch the Parents icon to enter Parent Settings.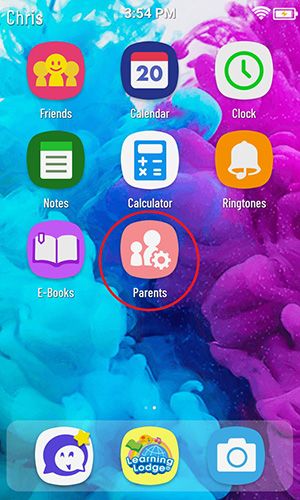 ---
Select "VTech App Manager" from the Parent Settings menu.
---
Touch one of the icons at the top to select the content type. Then touch the Refresh icon

in the upper right corner to check for any new purchases.

You should see your new purchases once the list has refreshed. They will automatically start to download. If they do not, just touch the download icon

next to the app.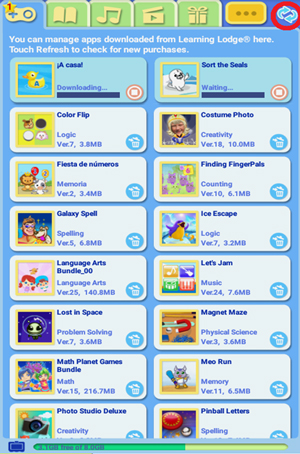 ---
Once your purchases have downloaded, you can find them in your child's profile by selecting the corresponding content type from the child's Home screen. Games downloaded from Learning Lodge® will be found in the "Learning Games" app; e-Books will be found in the "E-Books" app; music in the "Music" app; and videos in the "Videos" app.