Where are the device's Parent Settings and what can I do with them?
To access Parent Settings on your KidiBuzz™, touch the avatar in the upper left corner of your child's Home screen to make the Parents icon appear. Touch the Parents icon to enter Parent Settings.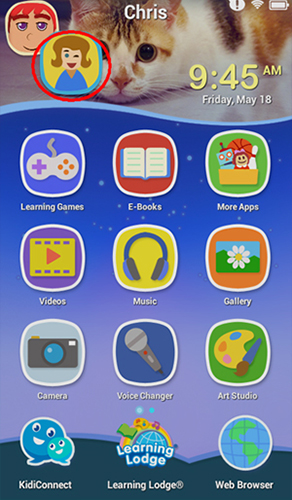 ---
Enter the passcode you created when you set up your device.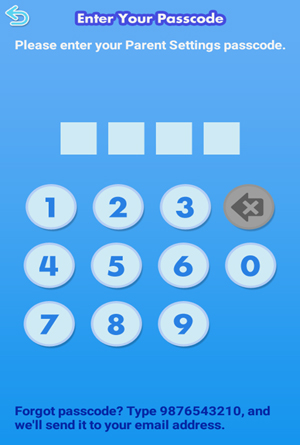 ---
This will open the Parent Settings menu. Here's a quick overview of some of the key menu options.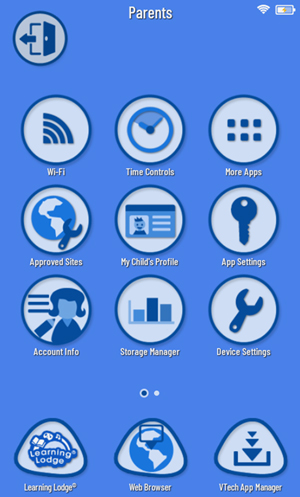 ---
Time Controls - Use this to limit your child's total screen time or to make the device off limits at certain hours.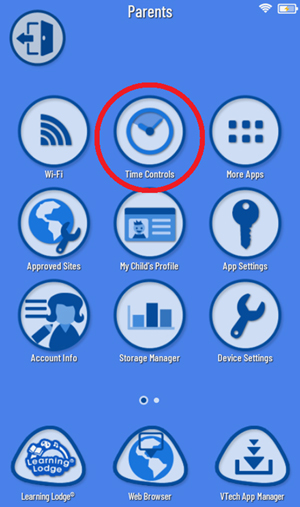 ---
Approved Sites - With this option you can add or remove sites from the approved list of your child's web browser.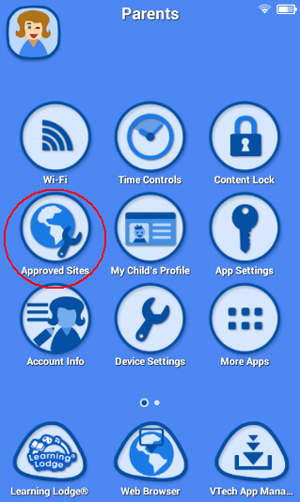 ---
Device Settings - Select this option to open the Device Settings menu where you can set display options, change date/time settings, check for the latest firmware and control other device settings. You can also download the Amazon Appstore by selecting "Get More Apps" from the Device Settings menu.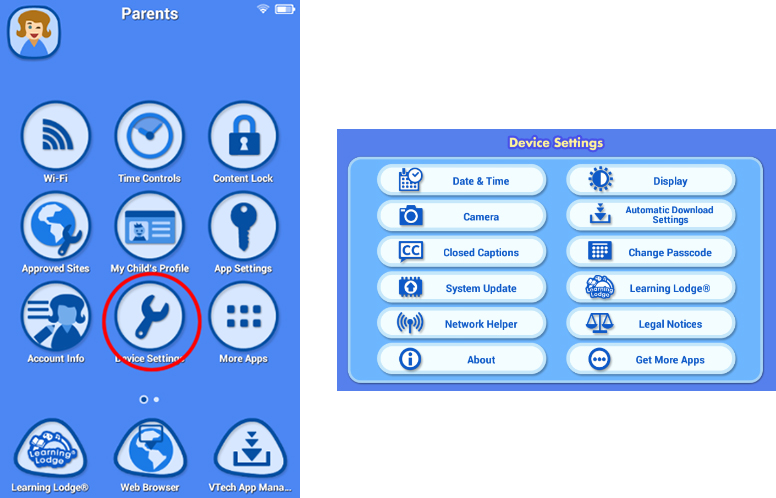 ---
App Settings - Choose this option to make the apps you download from the Amazon Appstore available in your child's profile.