Explore five colorful pages and discover letters, numbers, music, colors and more with this interactive desk. Featuring more than 200 touch and learn spots, the activity pages have friendly graphics and reward curiosity with fun responses. Transforms from a desk into an easel and chalkboard with plenty of storage space for art supplies to encourage play and discovery.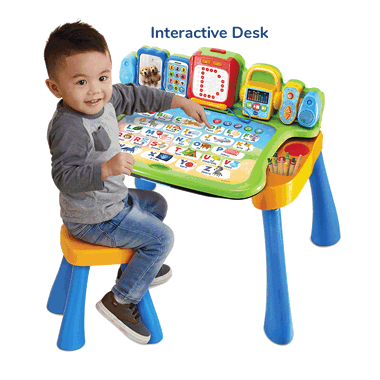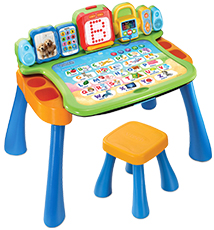 Writing Pad
Photo Frame
Toy Cell Phone
LED Screen
Music Player
Learn More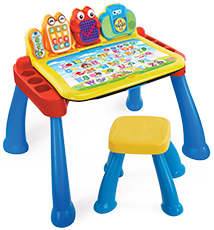 Toy Cell Phone
LED Screen
Music Player
Also available in pink.
Learn More

Expansion Packs
Children can have even more fun with activity pages. Teaches math, science, language arts, social studies and more through games and stories. Each pack includes a game cartridge and eight interactive pages. Each sold separately.
Shop All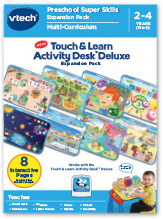 Preschool Super Skills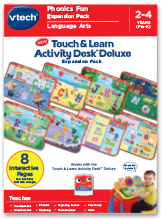 Phonics Fun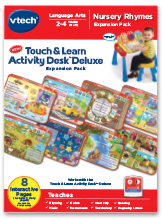 Nursery Rhymes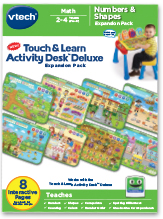 Numbers & Shapes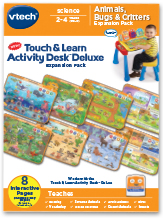 Animals, Bugs & Critters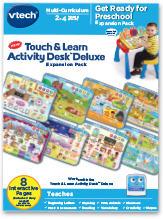 Get Ready for Preschool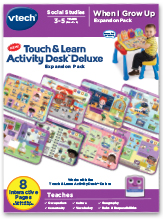 When I Grow Up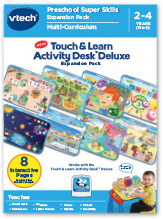 Get Ready to Read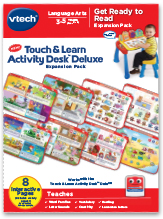 Get Ready for Kindergarten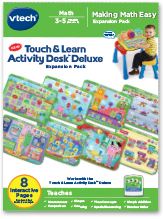 Making Math Easy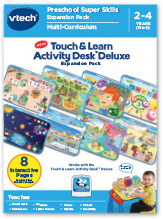 Preschool Super Skills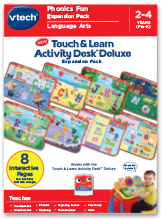 Phonics Fun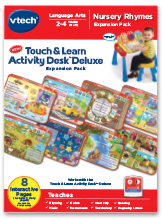 Nursery Rhymes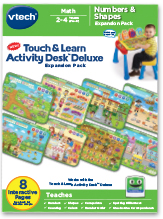 Numbers & Shapes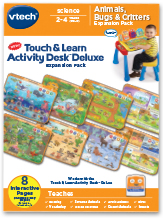 Animals, Bugs & Critters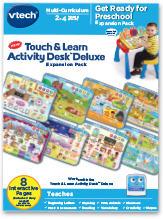 Get Ready for Preschool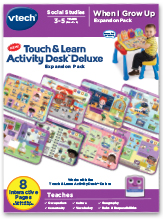 When I Grow Up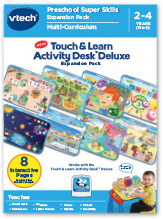 Get Ready to Read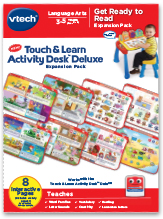 Get Ready for Kindergarten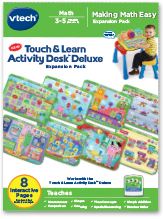 Making Math Easy


Touch & Learn Activity Desk™ Deluxe Awards